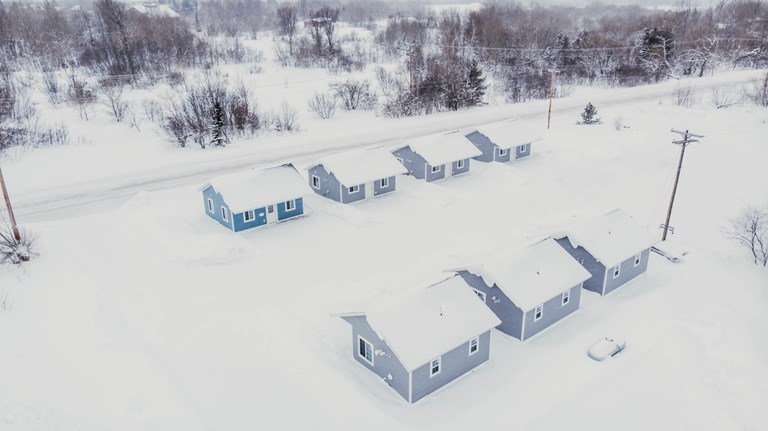 In the Spring of 2019, Gerald Anderson began building 6 individual cottages on a property near Swedetown Trails. He wanted to create a different lodging option for those who were seeking year-round adventure. He felt that Calumet could use more lodging options and wanted to provide a unique experience that visitors wouldn't find at a motel or most other cottage rentals.
With the help of family, friends, and local contractors, he completed the cottages in early 2020 and opened up for business.
His vision going forward is to build more cabins and a larger central building with hot tubs, a small kitchen, a pavilion for summer use, a game room for kids and adults, a TV room, and more.